"Matter" Poetry Contest Information
Any topic or style is acceptable. Even though this anthology will be called Matter, all that
is expected is that your poetry reflects emotions and thoughts coming from the depths of
you. You need not write about a particular word. We just want you to know that your
talent with words can matter to others. The winners will be announced on November 20,
Oprelle Publications enjoys finding "diamonds in the rough". O.P. wants to recognize
hidden talent by giving unknown writers a chance to be published. Matter is our current
book project. Shakespeare's Queen Gertrude once requested "more matter with less
Rules / Regulations
Prizes
Contest entries for "Matter" Poetry Contest will be accepted now through October 30, 2021. Winners will receive a letter and prize winnings by regular mail. Oprelle's Poetry Contest winners will be posted on our site upon the conclusion of the contest.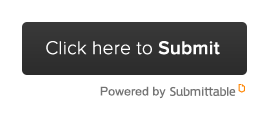 1st –
$300 in cash winnings.
Prime Anthology Placement (Back cover of Book) - Free copy of Matter. A featured position for a minimum of one week on Oprelle Publication's Website.
2nd –
$200 in cash winnings.
Prime Anthology Placement (First Page) - Free copy of Matter.
3rd –
$100.00 in cash winnings.
Prime Anthology Placement (Last Page) - Free copy of Matter. Finalists (Up to 150) will receive publication in the Matter anthology.
Additional Finalists
Really great writers can be published in something of substance! All finalists will receive a free digital copy of Matter.
Eligibility
Anyone, your information must be able to be verified.
Judging
Contest entries are judged by a highly educated panel of experts. Here are some of their qualifications:
Award-winning writer with a BA in English
First-place overall winner in short fiction, playwriting, and poetry in the IUP 2020 undergraduate creative writing contest.
Published poet and songwriter from Pennsylvania Literary Society's magazine
PHD in Instructional Management and Leadership
Master of Arts in Teaching
Secondary Education/English Teacher
Founder of the Fayette County Creative Coalition
Outstanding Poetry Editor for work with literary magazine, Lexicon
Carroll Creative Writing Scholarship winner (awarded for a collection of poetry)
Arlene Severin Memorial English Award
Westmorland County Arts Honorable Mention for Fiction
Scholastic Honorable Mention for Poetry
O'Donnell Research Grant (to expand on a collection of poems)
Juris Doctor Candidate at Duquesne University School of Law
Plus, several academically-minded teenagers to keep us grounded!