"Into Pieces" Poetry Contest Information
There are untold stories within each of us. Some are stories of despair, heartache, unimaginable loss…the things that shatter us into pieces. Is there something heavy that you carry? Have you been broken, changed, and re-shaped into the person you are today? Grief is a never-ending journey. Oprelle invites you, or rather hopes, that you will share pieces of yourself or your journey in a way only you can express.
Whether you are in the process of grieving or healing, or both concurrently… your words matter. Let us lift each other up through our mutual connections, by sharing pieces of ourselves or our journeys.
Difficult but important poem topics might include:
Frustration
Grief
Loss
Vulnerability
Social Stigma
Mental Illness
Suicide
Disability
Heartbreak
Abuse
Darkness
Recovery
Rules / Regulations
Prizes
Contest entries for "Into Pieces" Poetry Contest will be accepted now through March 1, 2022.
Entries can be made by regular mail to
120 Mine St. Allison, PA 15413
Oprelle's Poetry Contest winners will be posted on our site upon the conclusion of the contest.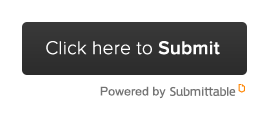 1st –
$200 in cash winnings.
Poem posted on Oprelle's Website, Certificate
2nd –
$100 in cash winings.
Winners certificate.
3rd –
$50.00 in cash winnings.
Winners certificate.
All Finalists Will Receive a Certificate
Eligibility
The contest is open to anyone age 14 and up who writes poetry. Parents or Guardians can submit on behalf of their children who are ages 14-17.
- Your information must be able to be verified.
- Your poem must be original in its entirety, and you must be the writer of the work. (Your work will be checked for plagiarism, so do not copy another's words.)
- Your poem must be written in English. Can be published or unpublished.
- Contest entries must be between 1 and 20 lines. No more than 220 words total.
Your title and/or spaces between lines are not included in the word count.
- You may enter as many times as you like. 15.00 per entry.
- Please enter using Submittable. Sign up is free.
- Winning Titles with names, anonymous upon request, will be posted on the website, Oprelle.com., within 30 days after the close of the contest.
- We reserve the right to not publish for any reason.
- You may inquire about financial assistance at Oprellepub@gmail.com
- We cannot respond to every entry, so please do not inquire.
- Winners may be required to submit valid identification before receiving their prize.
- By submitting a poem to our contest… you accept that, if selected, your entry may appear online and/or in print in any of Oprelle Publication's Books and Websites.
- Completion and submission will be deemed acceptance of these terms and conditions.