"Coming Home" Poetry Contest Information
What does home look like to you? Is it an old farmhouse, certain person, a childhood bedroom, a river you run to? Think about when you feel most rooted. Where in that world do you feel most at peace, most yourself? Write a poem that takes us there with you. A home doesn't have to be a building with four walls. It can be a state of being. We want to know what exactly "home" means to you!
Rules / Regulations
Prizes
Contest entries for "Coming Home" Poetry Contest will be accepted now through December 20, 2021.
Entries can be made by regular mail to
120 Mine St. Allison, PA 15413
Oprelle's Poetry Contest winners will be posted on our site upon the conclusion of the contest.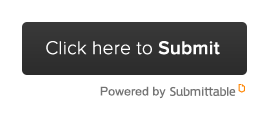 1st –
$200 in cash winnings.
Poem Posted in Blog Portion of Oprelle's Website, Certificate
2nd –
$100 in cash winings.
Winners certificate.
3rd –
$50.00 in cash winnings.
Winners certificate.
Eligibility
The contest is open to anyone age 14 and up who writes poetry. Parents or Guardians can submit on behalf of their children who are ages 14-17.
Judging
Contest entries go through a preliminary judging by a highly educated panel of experts. Finalists are then judged by a published and award winning poet. The Final Judge for "Coming Home" is Susan ( Manchin ) Dines.

Susan Manchin is an MFA candidate at Bennington College, where she is the recipient of the Mardah Chami Poetry Scholarship. Her work has appeared or is forthcoming in Poems from the Lockdown by Willowdown Books, Kestrel, A Journal of Literature and Art, and Eclipse Lit. Her writing has been chosen as the third-place winner in the 2021 Tucson Festival of Books Literary Awards Writing Competition.